Rawr Jacquard Châtaigne short (Deer & Doe)
The Châtaigne shorts were my first real garment that I sewed and worn with great pride. So it was pretty obvious that I would make a second one and it's now done, a year after the first 
| | | | |
| --- | --- | --- | --- |
| ITEM | SHOP | QUANTITY | PRICE |
| Pattern (already used to make the blue velvet version) | Ma Petite Mercerie | 1 | 0 € |
| Jacquard léopard | Pretty Mercerie | 0,9 m | 19,35 € |
| Zip | Fil 2000 | 1 | 0,30 € |
| Thread | Fil 2000 | 1 | 2,50 € |
| Total | | | 22,15 € |
The Châtaigne shorts pattern
The Chataigne shorts offers 2 versions: a high-waisted version and a low-waisted version. On both versions, the belt is fitted, has a pointed front and closes with an invisible zip on the side. The legs are wide with box pleats, which makes the shorts very comfortable to wear.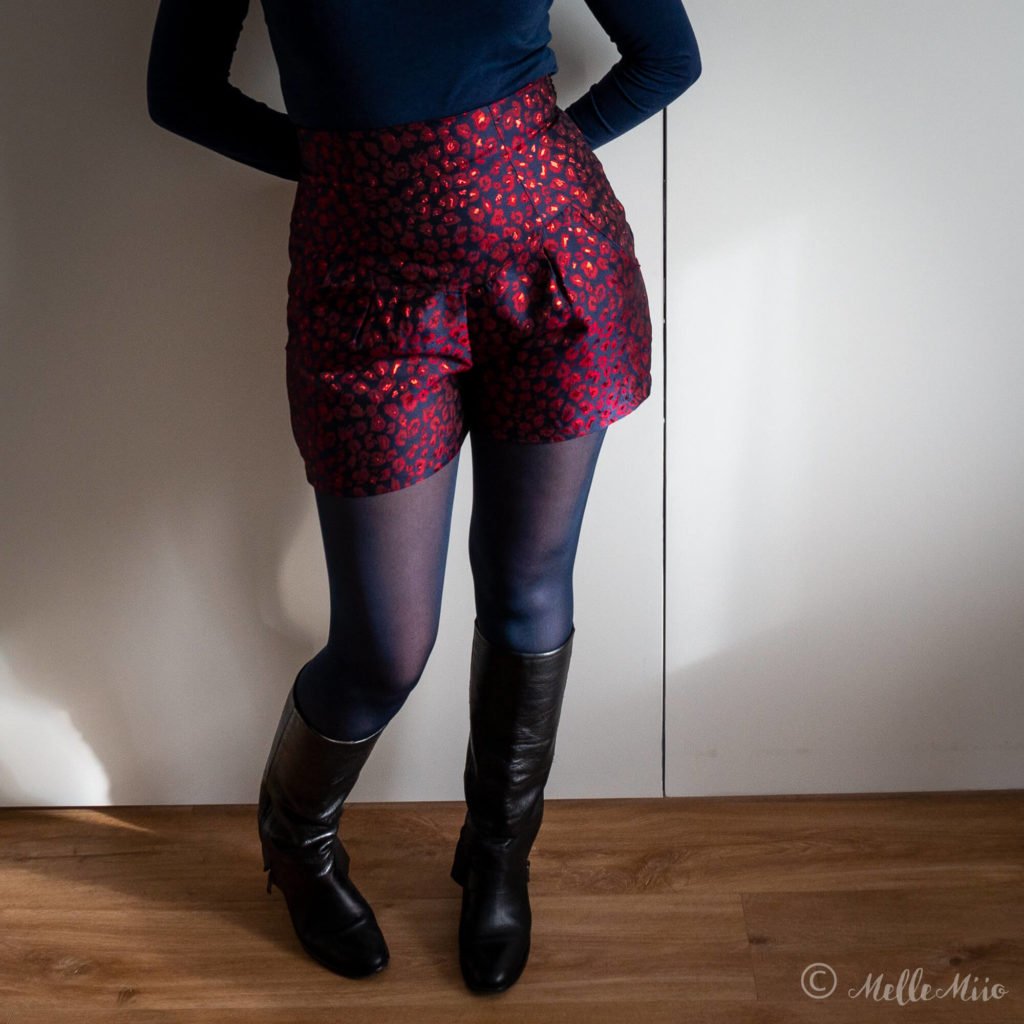 On the pocket topic, there are small Italian pockets and fake pockets (just the flaps) on the back.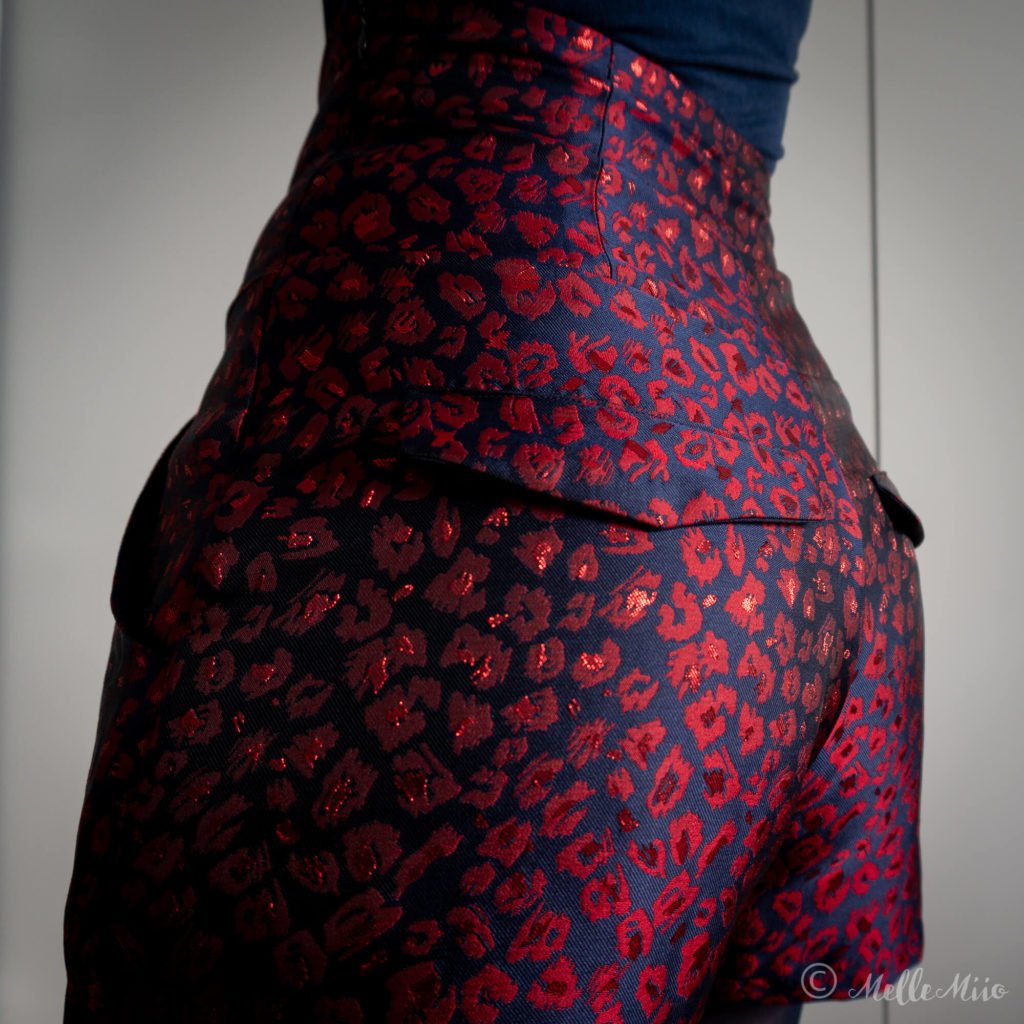 I do not know if Deer and Doe and the quality of their pattern still have to be presented but here are some words …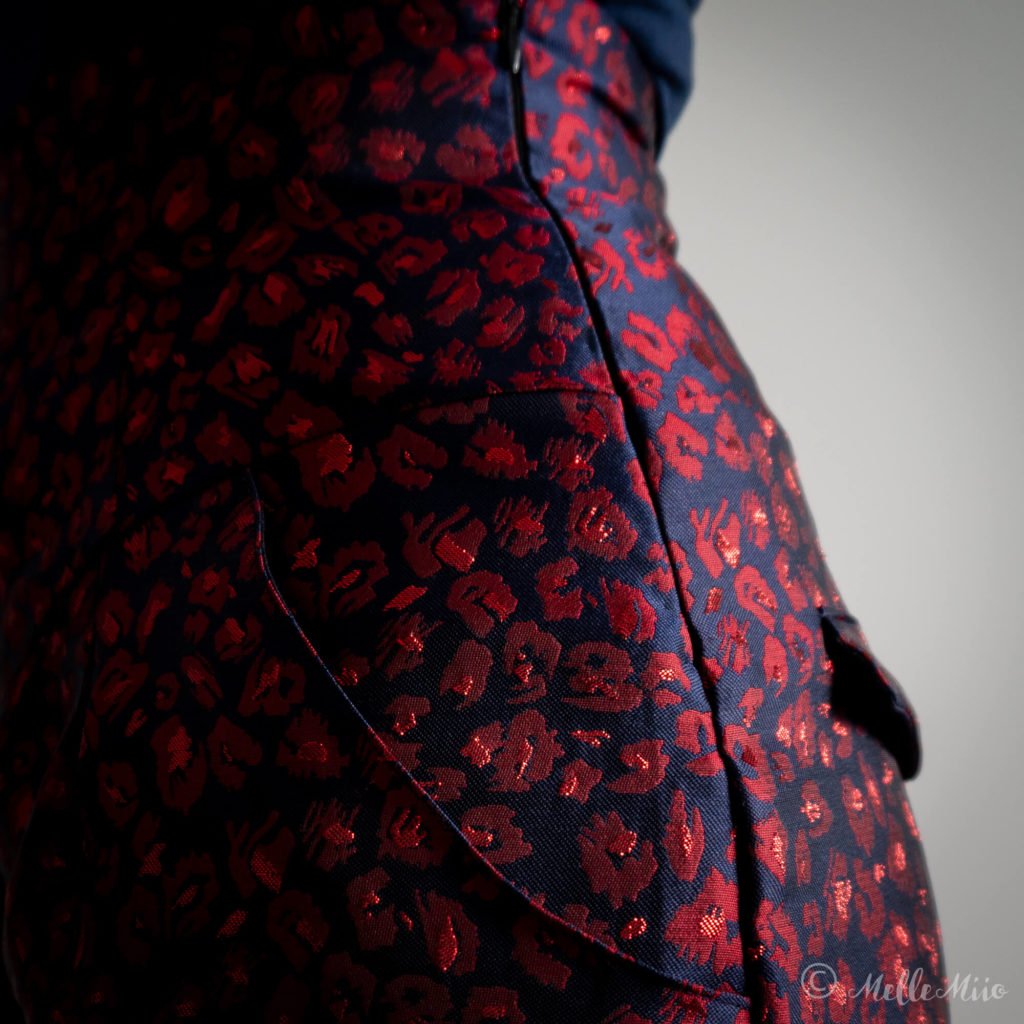 Despite pieces that may seem complex, the Deer and Doe patterns are very well explained, with many of sketches. The pieces of course fit perfectly on each other (as on any good pattern) but, more importantly, the construction happens fluidly, without strange or disconcerting step. A real pleasure make.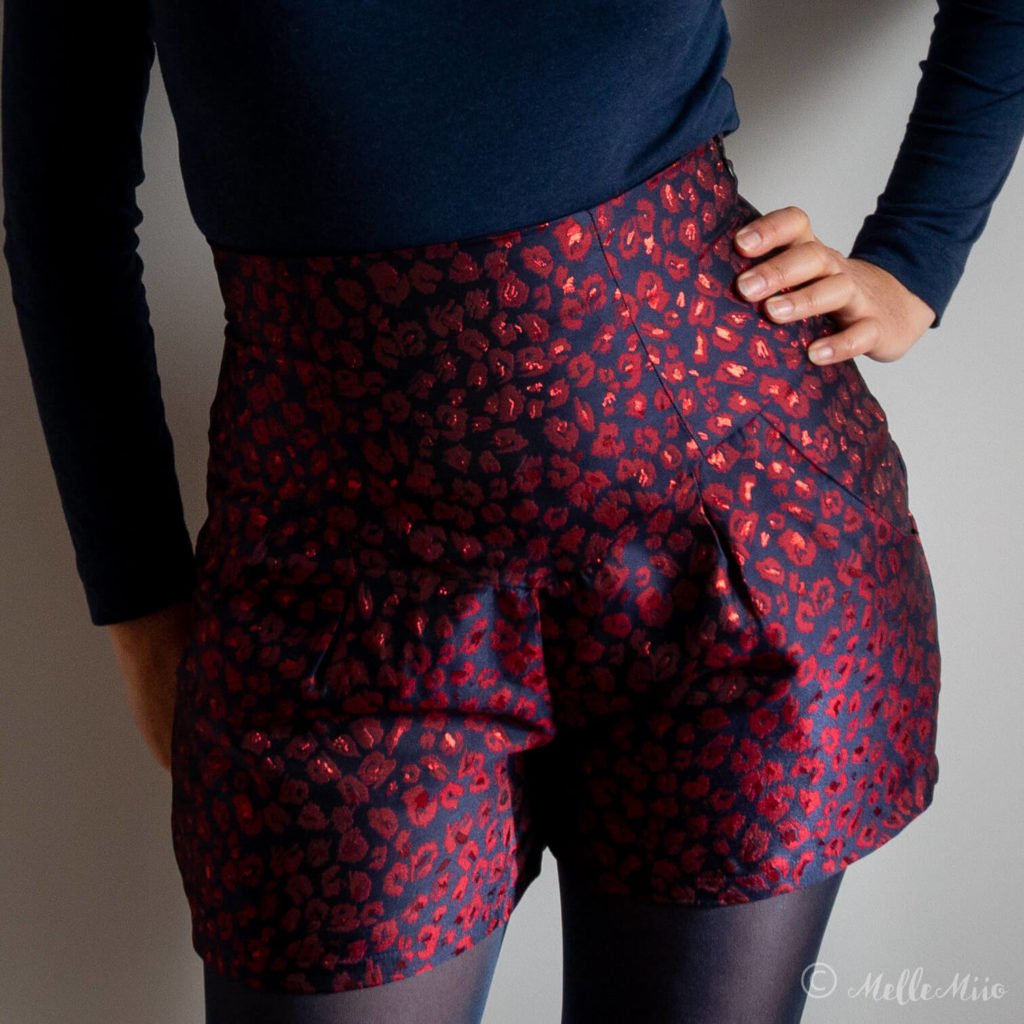 Fabrics for the Rawr Châtaigne shorts
For the first one, I used for a turquoise cotton needlecord. A real good choice. Needlecord is supple but has enough hand to keep the high-waisted belt.
For the second, I opted for a jacquard from the Pretty Mercerie. I have a huge weakness for jacquard. I can not stop having crush on jacquard fabric . These fabrics where the pattern is not printed but directly woven completely irresistible to me.
This one was no exception … even though I missed it on its first outing. When it came back in stock, I jumped on it.
So, he is very beautiful but:
it frays very easily … even after overlocking it! The smallest amount of manipulation of the small pieces made me feel they would disintegrate under my fingers.
it is very light, with almost no hand …
I think it is related to its 100% polyester composition … So, the high-waisted belt does not keep it form as well as with the neddlecord. It leaves much more visible layers below for ex.
A posteriori, I think it might be necessary to use some fusible interfacing.
In addition, the wrong side is rough because of the lurex threads. That's why I completely lined the shorts with a beautiful crepe … in order to save my tights!
I simply fastened the lining on the hem's shorts via a loose slipped stitch.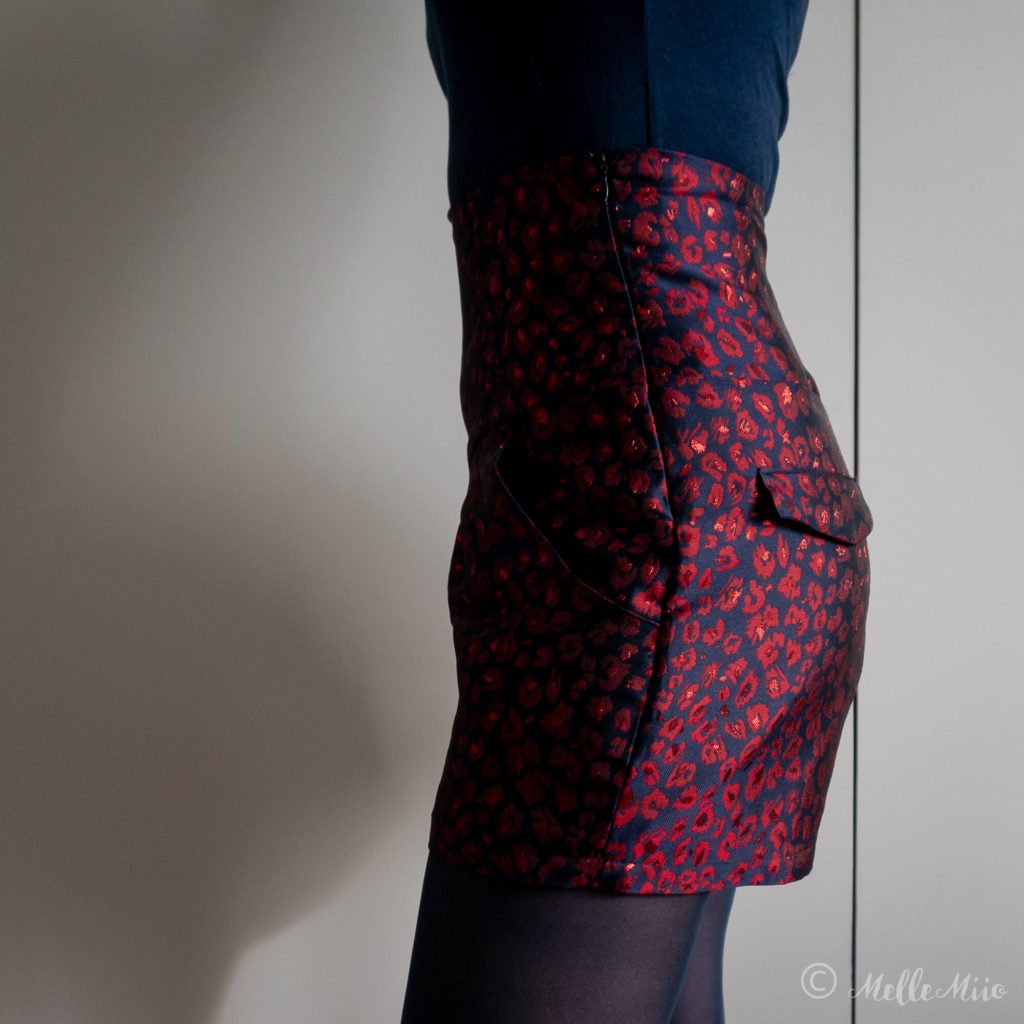 I'm quite pleased with my invisible zipper!
Like a lot of Pretty Mercerie fabric, it's not cheap. Fortunately, after doing the previous Chataigne shorts, I knew that the yardage written on the pattern was very overestimated. For a size 40, I took 0.9 m and I still have some remnants.
Final review on the Rawr! Chataigne shorts
These shorts are clearly the kind of exceptional garment (#sewfrosting) that gives me a lot of pleasure to wear. It will probably be one of my end of the year holidays outfits ❤