Garnet Cardigan (free pattern • Mood)
For this Garnet cardigan, I could have given you a super lyrical intro about the return of fall. The chilly & damp mornings, the wind in the trees and the joy of a steaming cup of tea while watching the rain fall.
But, let's be honest: I'm neither very lyrical, nor so organized that I would have sewn a fall project by September.
No. This Garnet cardigan is a late spring project borderline with summer, sewn for cool summer evenings.
The free Garnet cardigan pattern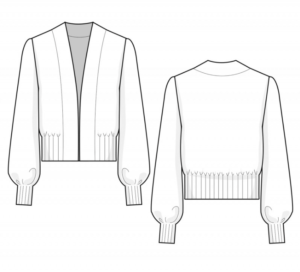 The Garnet cardigan is an unbuttoned cardigan with pintucked cuffs and hem and a simple silhouette. It is easy to wear and easy to make.
It also has the advantage of not needing matching ribbing.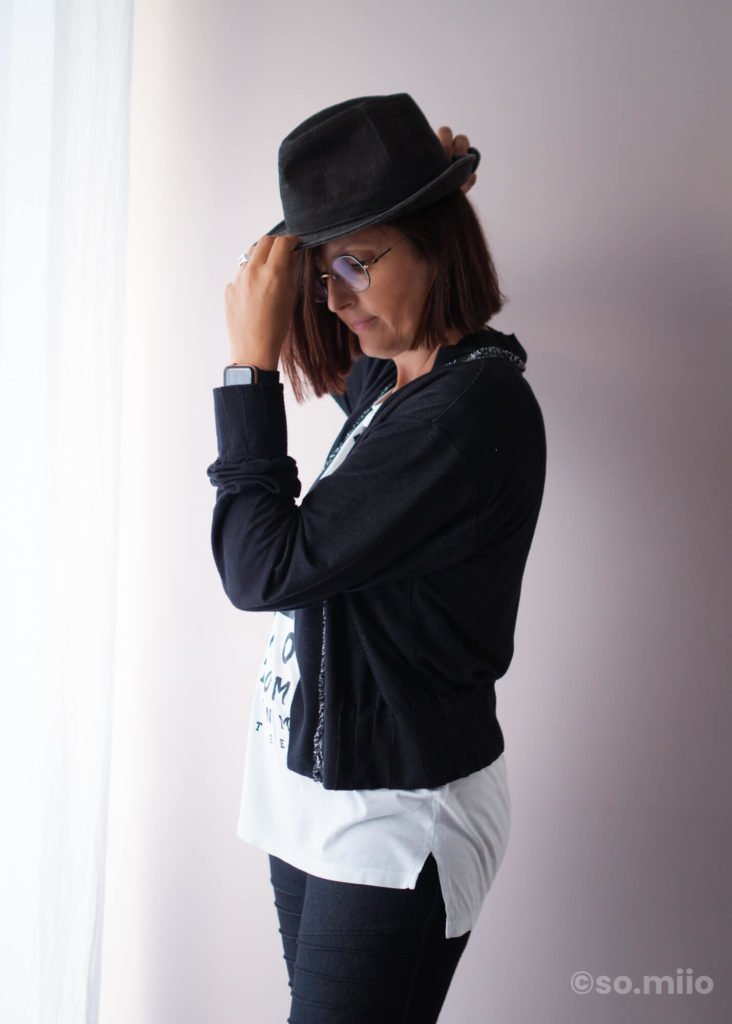 It is available in a wiiide range of sizes from 2 to 30 (American size).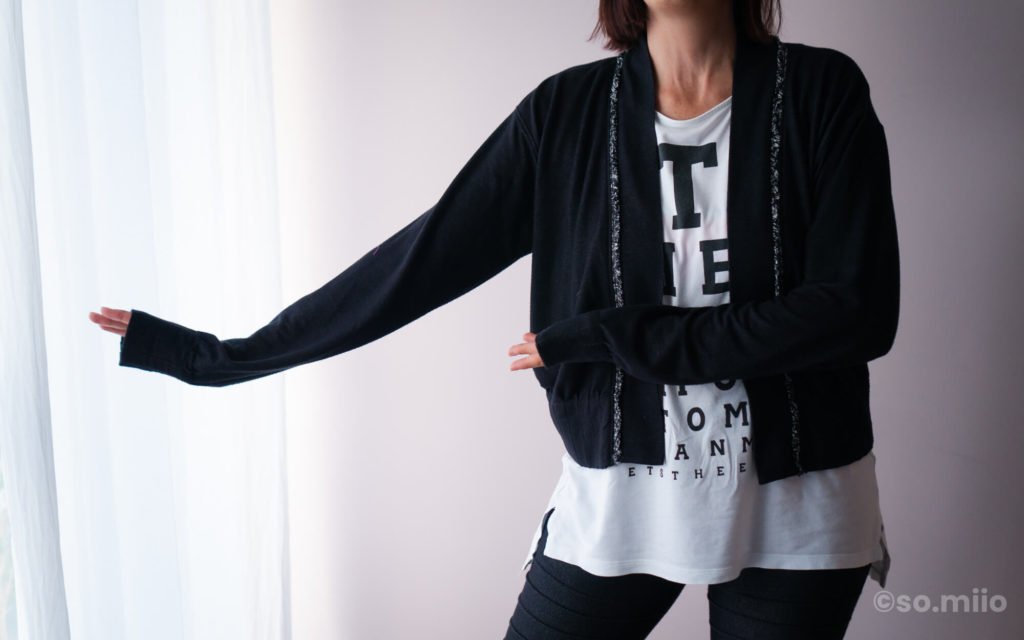 It's a loose fit that sizes well in my opinion… but with very long sleeves. Or I really need to tighten the cuffs.
But I'm thinking too long sleeves anyway, right.
However, the Garnet cardigan is NOT FAST to make… because of all those little pintucks, see.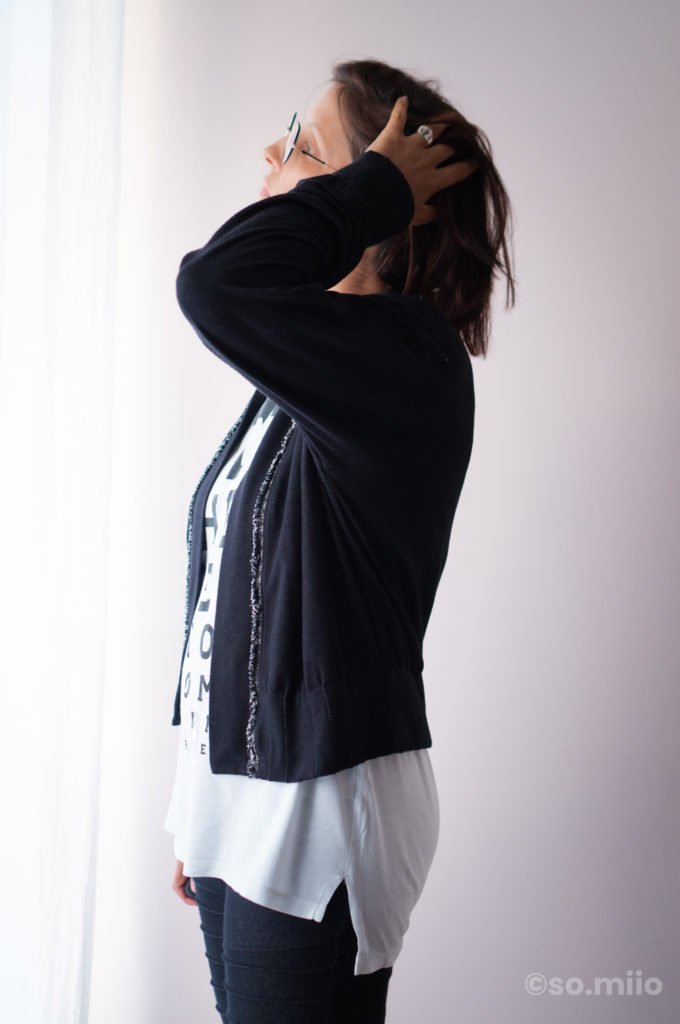 Mood tells us that it can be made in a variety of fabrics but it's best to avoid anything too thick. For example, forget about chunky fleeces or quilted knits.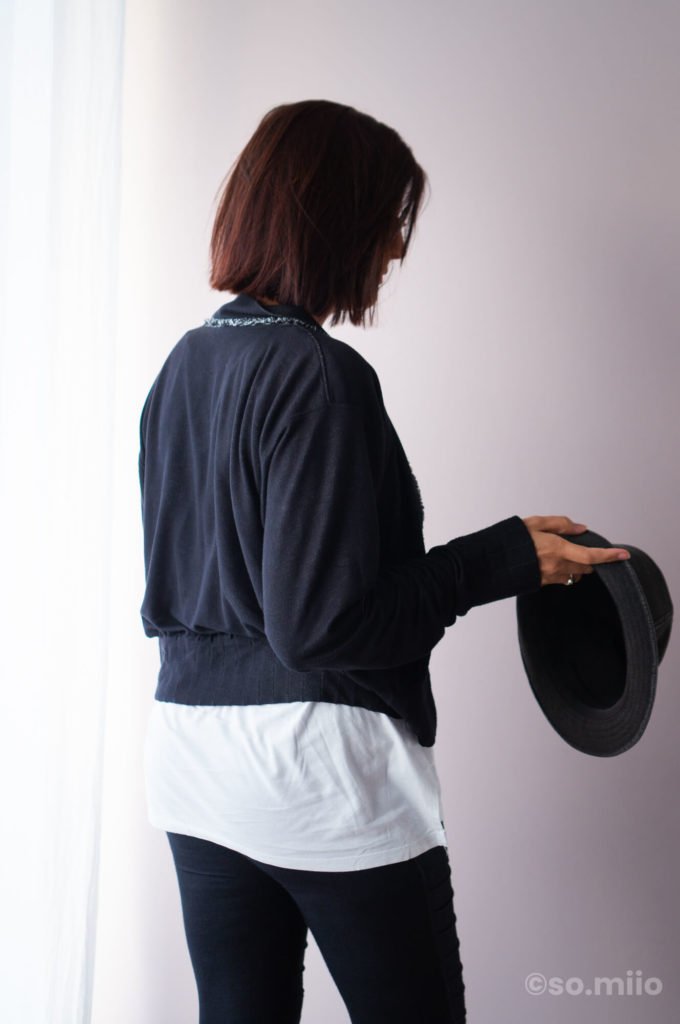 First, the pintucks would probably be even more painful to make.
But in addition, the pintuck are sewn on about 20 centimeters at the bottom of the sleeves and the bust, then the hems are folded in half + one fold in as a classic hem (even if very wide).
So we have up to 3 layers of pleats superimposed.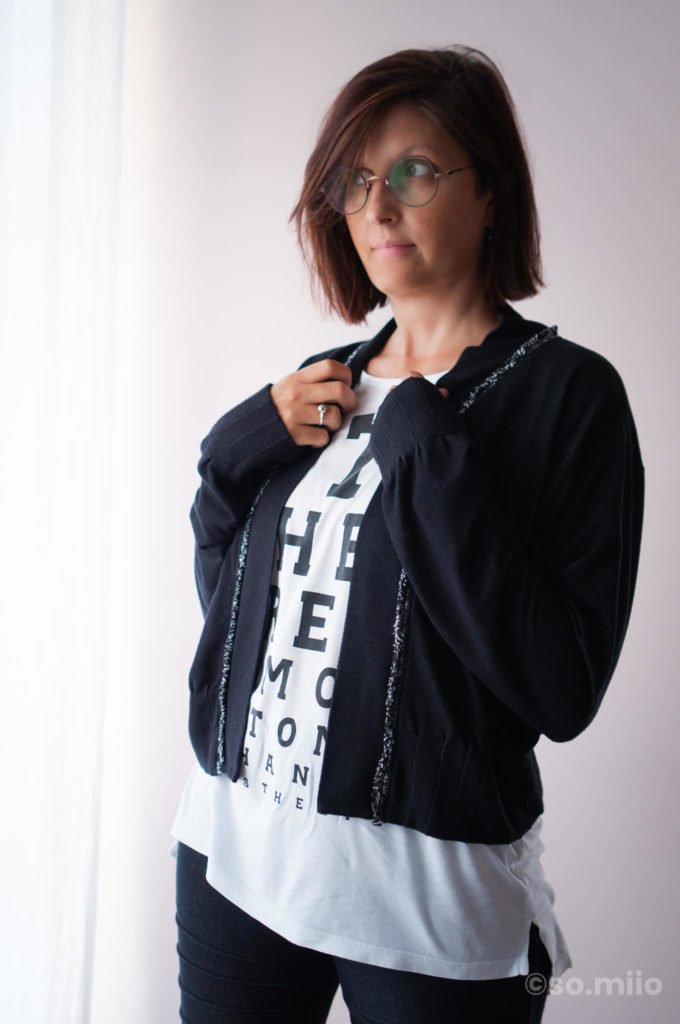 Sewing the Garnet cardigan
Fabric
To find this coupon, I went to Sacrés Coupons. Yes, in real life, in person and not on the internet!
It is supposed to be made of cotton.
At the time, I was too happy with my find (3 m for 15 €), I did not question this dubious statement.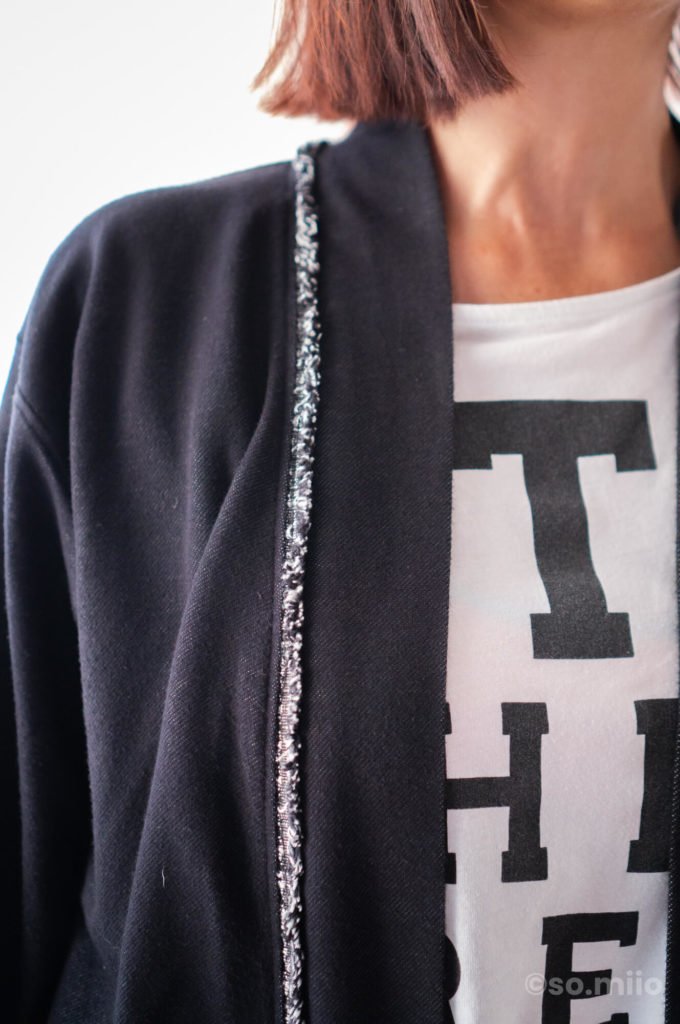 Doubtful, because I find this jersey far too flowy to be cotton. It also has elastane in it.
But then again, we know that dead stock stores aren't the most reliable stores on fabric composition.
This fabric is also totally double sided. I might as well have used it on the light gray side.
The realization
Already, extraordinary fact: I did not make any modification.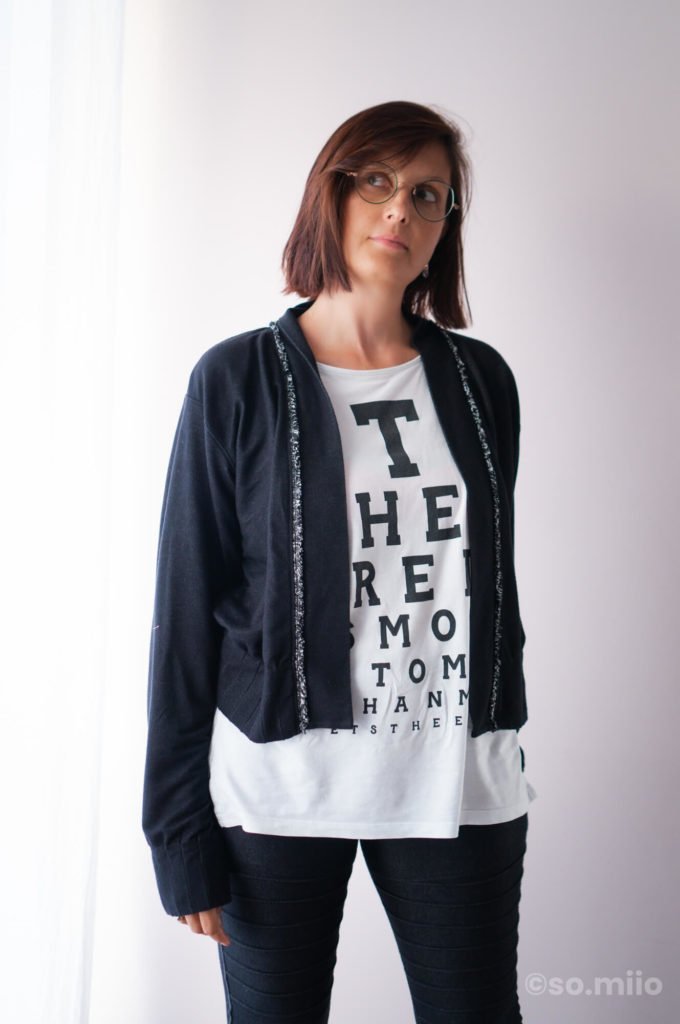 Yes, I know, it's almost unbelievable.
Anyway, I just added a "piping" formed by the edge of the fabric of my Teddy HB. No big deal. I don't even know if that counts as a modification.
Does it count?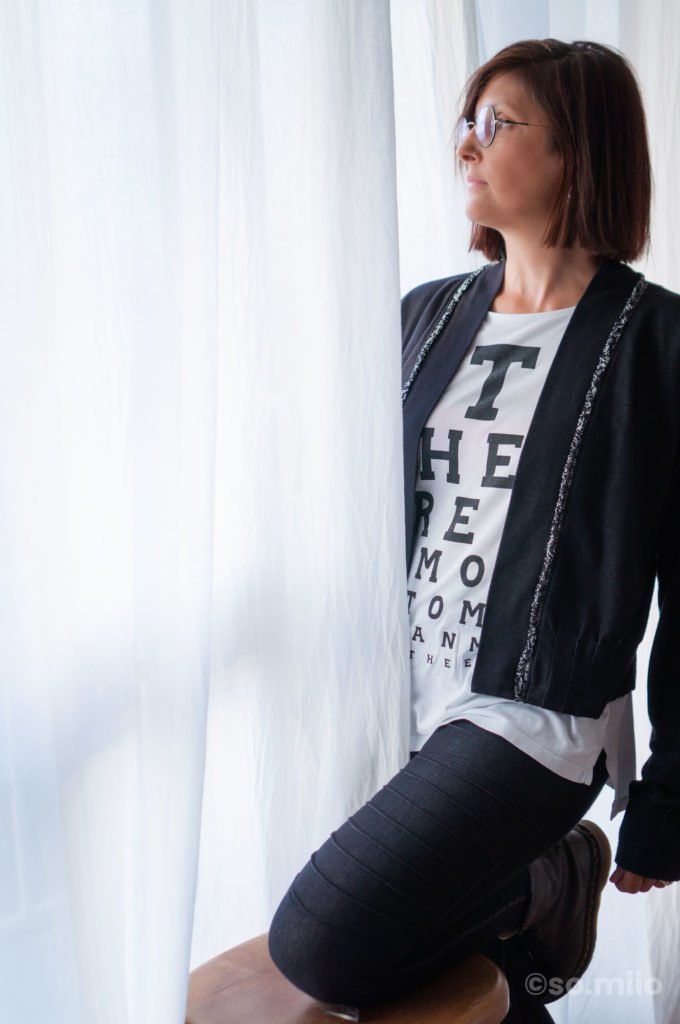 Aside from the centuries and calculations required to lay out, trace and sew the pintucks, the cardigan comes together very quickly.
The pintucks were made with my sewing machine and the rest was assembled on the serger.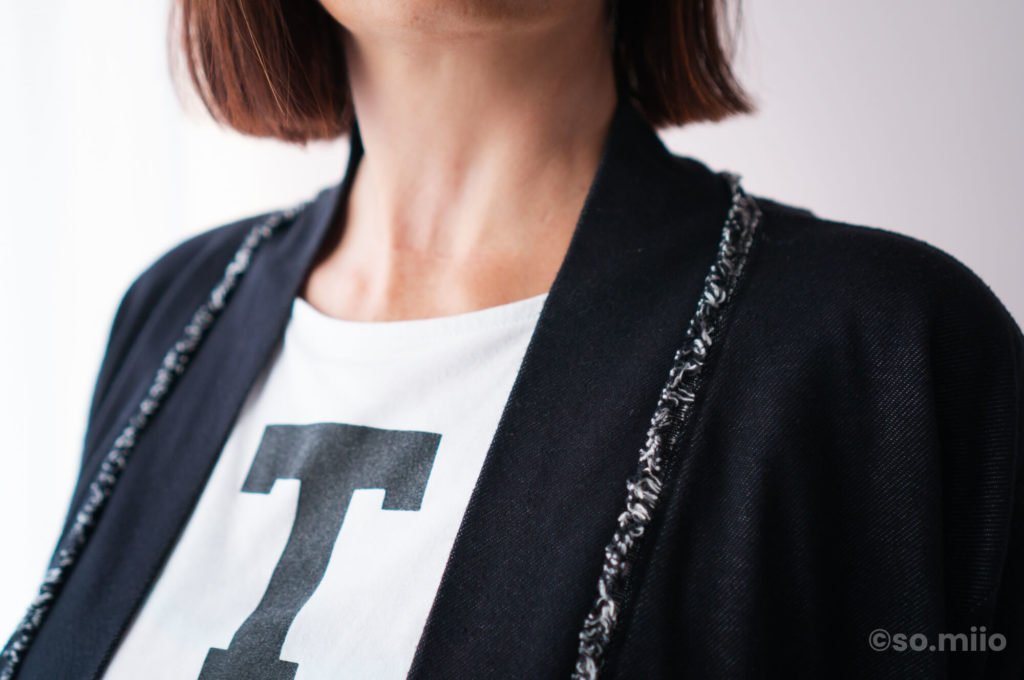 I regret not interfacing the neckband. As it is, it's a little too supple and doesn't always behave and place itself well.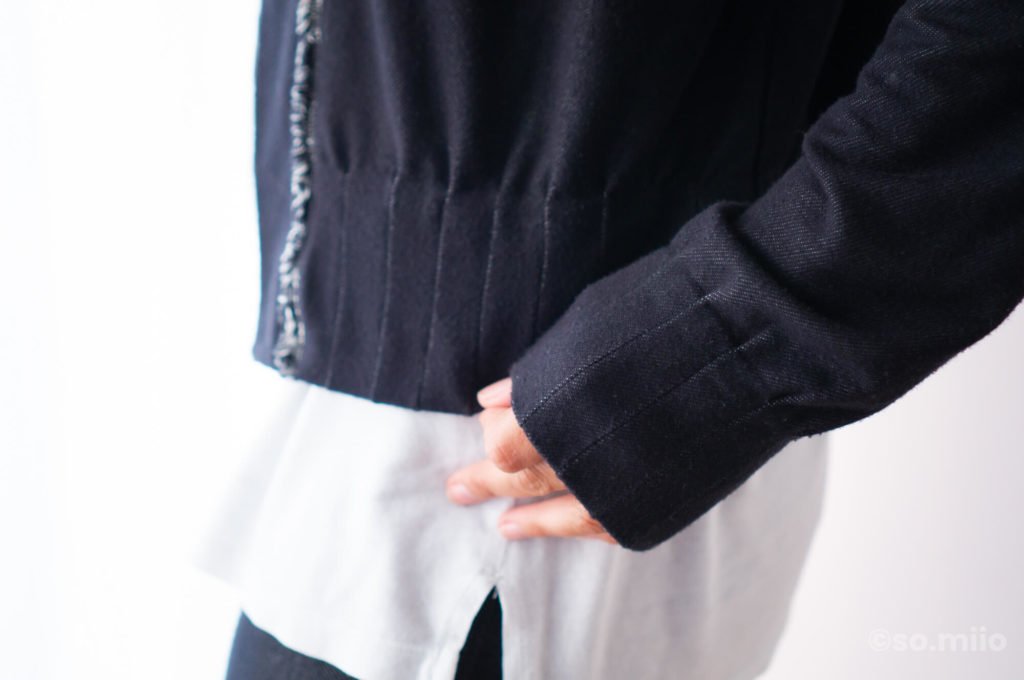 Conclusion
I think this is the piece I wore the most frequently this summer. Despite its little flaws, my Garnet cardigan totally meets its specifications: easy to wear, lightweight, almost wrinkle-free.
It goes with so many things in my closet that sometimes I have to force myself to look at something else to wear rather than just grab it without thinking.
I will probably sew this pattern again as soon as I come across another suitable fabric. With sleeves a good 4 inches shorter.
Save on Pinterest