A Freya x Lago tank dress (free pattern hack)
Since summer seems to be catching up with September, I'd like to take this opportunity to show you my Lago dress.
This dress is actually a mix between the Lago tank top from Itch to Stitch (free pattern) and the Freya dress from Tilly and the Buttons.
Basically, I extended the Lago tank top using the bottom of the Freya dress…
| | | | |
| --- | --- | --- | --- |
| ITEM | SHOP | QUANTITY | PRICE |
| Lago Tank Free Pattern | Itch to Stitch | 1 | 0 € |
| Jersey Digital Stenzo Aras Pannel | Lulu La Luciole | 3 m | 15,40 € |
| Thread | Stock | 0 | 0 € |
| Total | | | 15,40 € |
The Lago dress pattern
One day I was browsing on the website of Lulu La Luciole, temple of jersey, and I finally fell in love with this jersey panel coupon (with 1 big pattern to place) featuring a beautiful macaw. 
All that was missing was the corresponding pattern.
After thinking about it and going through my pattern library, I decided I needed a pattern that I didn't have. And when you don't have it, you have to buy it and invent it!
3 years ago (how time flies!), I had successfully sewn the Lago Tank. It has been worn many times since, I still love it.
The Lago Tank was used as a base for the top and subtly transitioned to the bottom of the Freya dress. So check out my awesome pattern.
So it's a high-flying hack.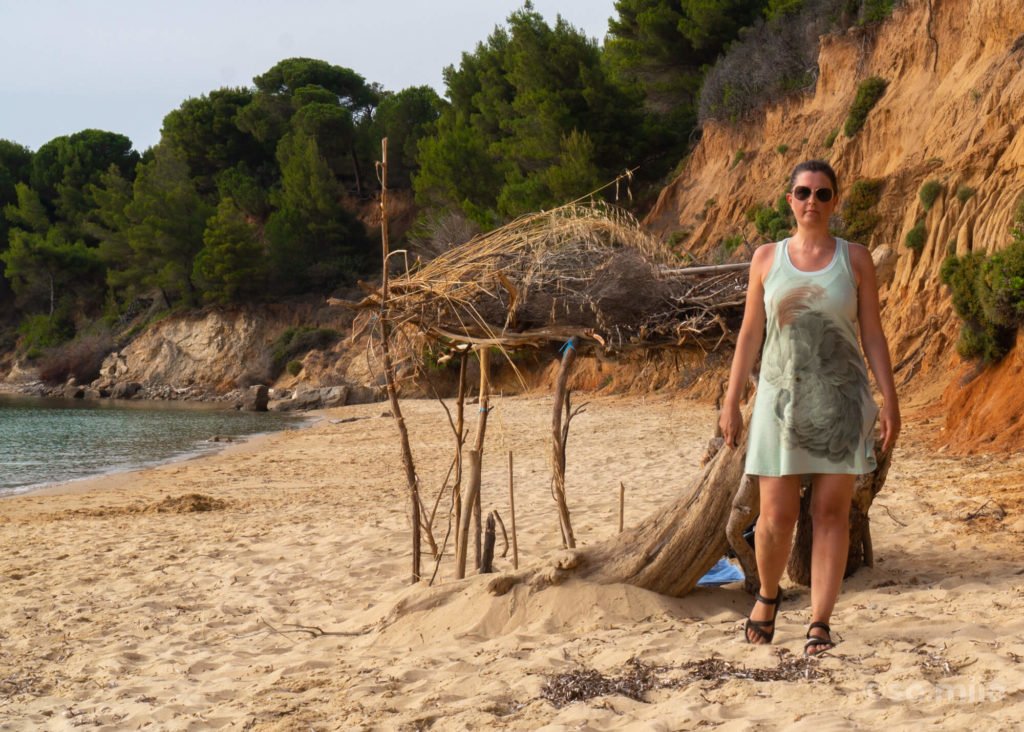 The Lago Tango (or Lago tank top) pattern from Itch To Stitch is a free, high quality pattern: layers, great explanations, etc.
For those of you who don't know Itch To Stitch, it's an English-speaking brand that offers high quality patterns, with a wide range of sizes (here from 30 to 50, American sizes), often with cup options.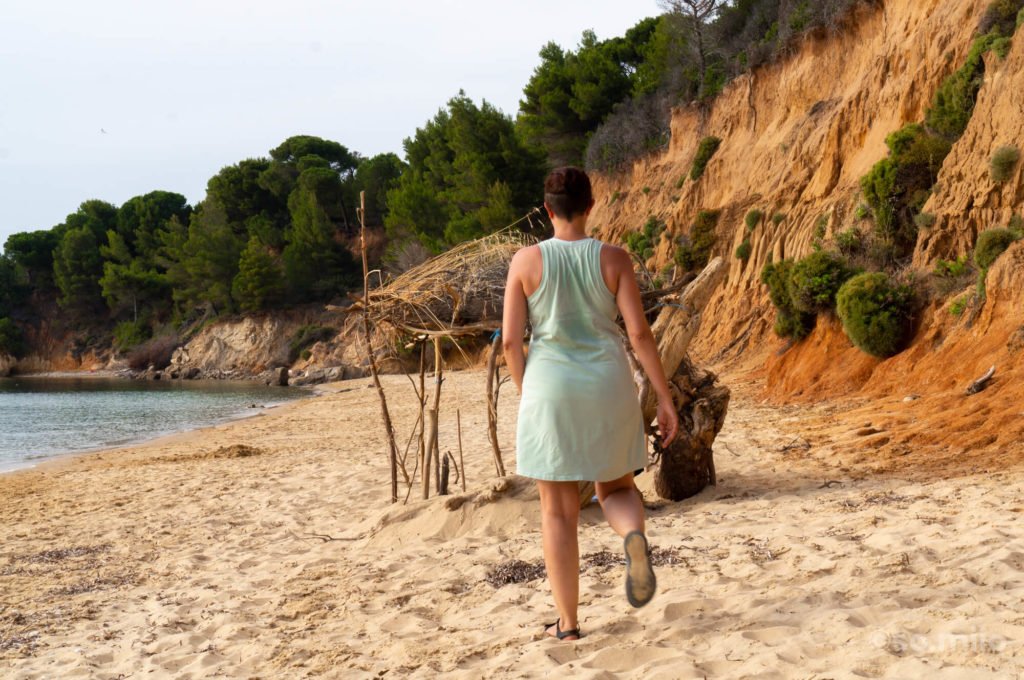 The Lago dress is fitted across the chest, does not mold the waist and flares out at the hips with a swimmer's back. 
Super easy to wear, comfortable as a nightgown… besides it's a good idea for a nightgown pattern. 
Right now, it's more in hiking/beach dress mode during one of my epic treks in the bush in the Greek island of Skiathos.
Sewing the Lago dress
The most complicated part of this project was to take my pattern from 3 years ago and make my little mishmash with the Freya dress pattern.
The sewing of this pattern is super fast and satisfying… although I must point out that this is the 3rd project in a row that I've presented WITHOUT pockets. Hah!
My main regret is that the dress had an accident in the machine with something green or blue or blue-green that rubbed off on my pretty new beige dress.
In the end, nobody cares (except me) so I wear it anyway.

Conclusion
This dress is my summer wild card that I pack in every suitcase and take out whenever I need to get dressed quickly, comfy and without any headaches.
Terribly practical, I may well cook it in other sauces in the future.