40K Sway Top (Ginger & George • free pattern)
In my series of basic-but-not-too-basic t-shirts, the 40K Sway Top from Ginger and George also plays the original neckline card. The fact that it's a free pattern doesn't detract from its charm.
This is the last of the winter series since this one has already migrated to the land of the unseasonal clothes drawer. Will there be any for the summer? Suspense.
---
---
| | | | |
| --- | --- | --- | --- |
| ITEM | SHOP | QUANTITY | PRICE |
| 40K Sway Top pattern | George and Ginger Patterns | 1 | FREE |
| Stratch cotton jersey | Tissus de Rêve | 1,5 m | 9,75 € |
| Buttons | Un chat sur un fil | 0,20 m | 0 € |
| Thread | Stock | 1 | 0 € |
| Total | | | 17,58 € |
The 40k Sway Top free pattern
George&Ginger is an American brand whose aesthetic doesn't make me ecstatic, but it does offer some nice free patterns.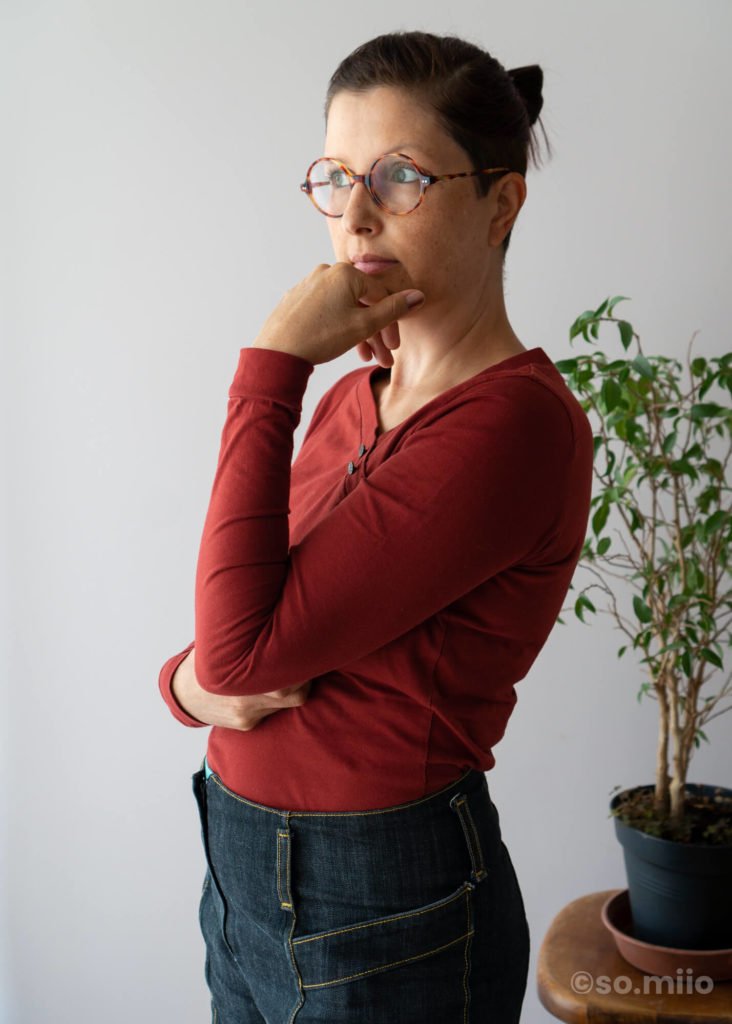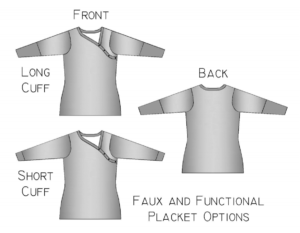 The 40k Sway Top is an asymmetrical neckline t-shirt or sweatshirt with either a functional or mock button placket.
With long sleeves, the cuffs are finished with either long, short or regular sleeve bands.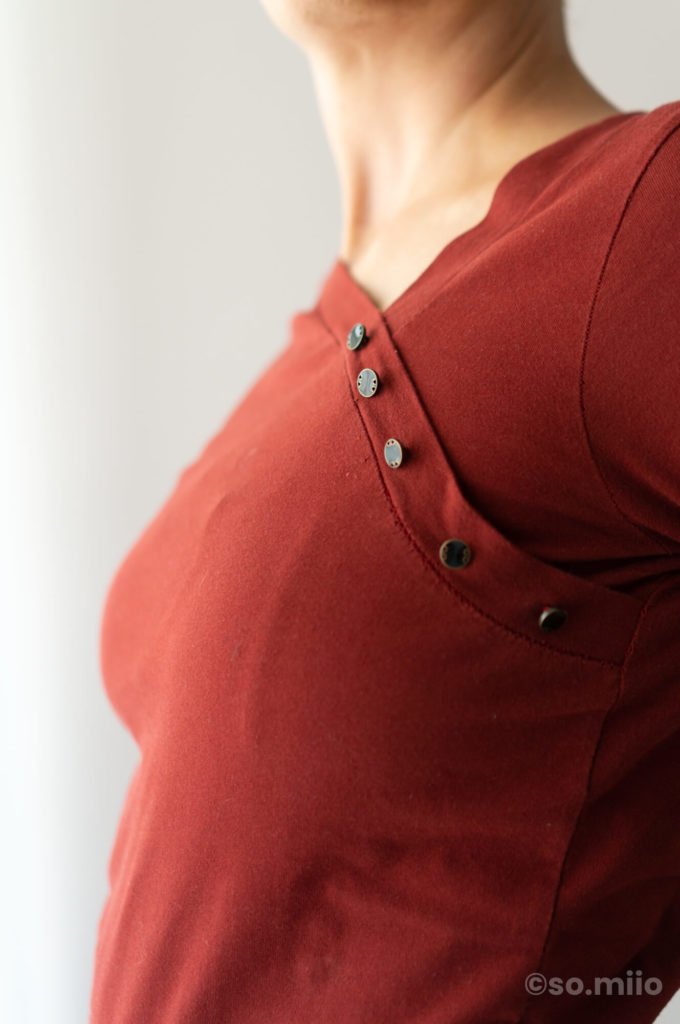 The pattern is free but clearly not cheap since it is available from 12 years to 5X, with very complete and clearly illustrated explanations (measurements of the finished garment, layers, elasticity calculation rule, list of pages to print and tutti quanti).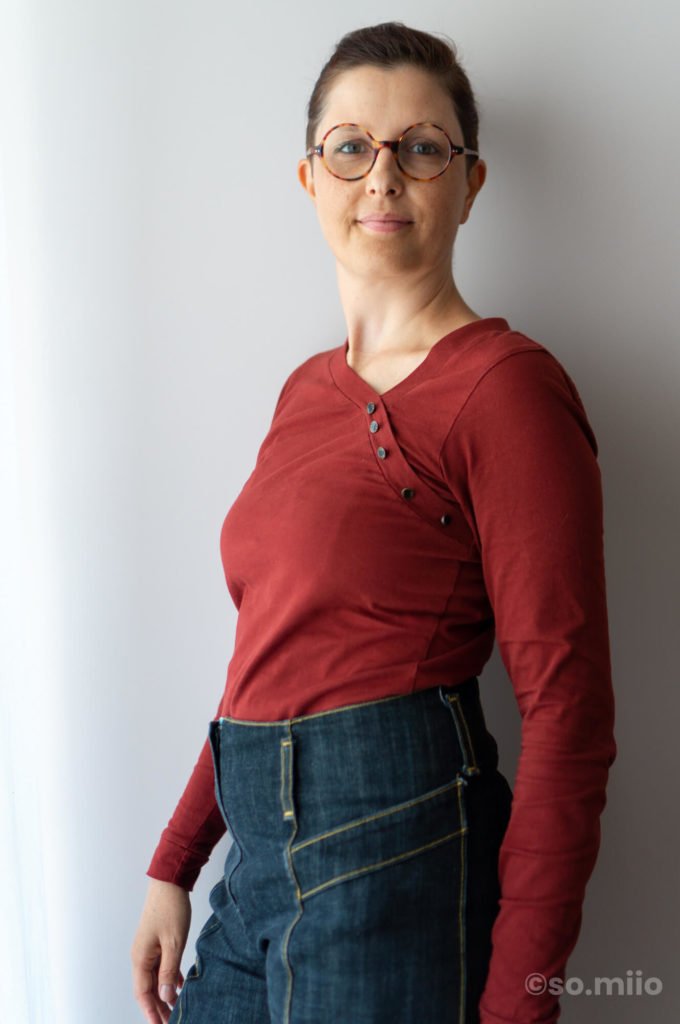 On the other hand, it is an American pattern, in pdf and especially only in inches. So you have to convert everything. Gni.
The 1/4 inch – 0.6 cm seam allowances are particularly well suited for serger assembly.
Sewing the 40k Sway Top
And guess what I did… I sewed it with a serger.
For a result that I would describe as mixed.
I don't think the fault lies with the serger, the needles or the thread, but rather with this cotton jersey. That is to say that it falls apart as soon as it is sewn.
Quite annoying.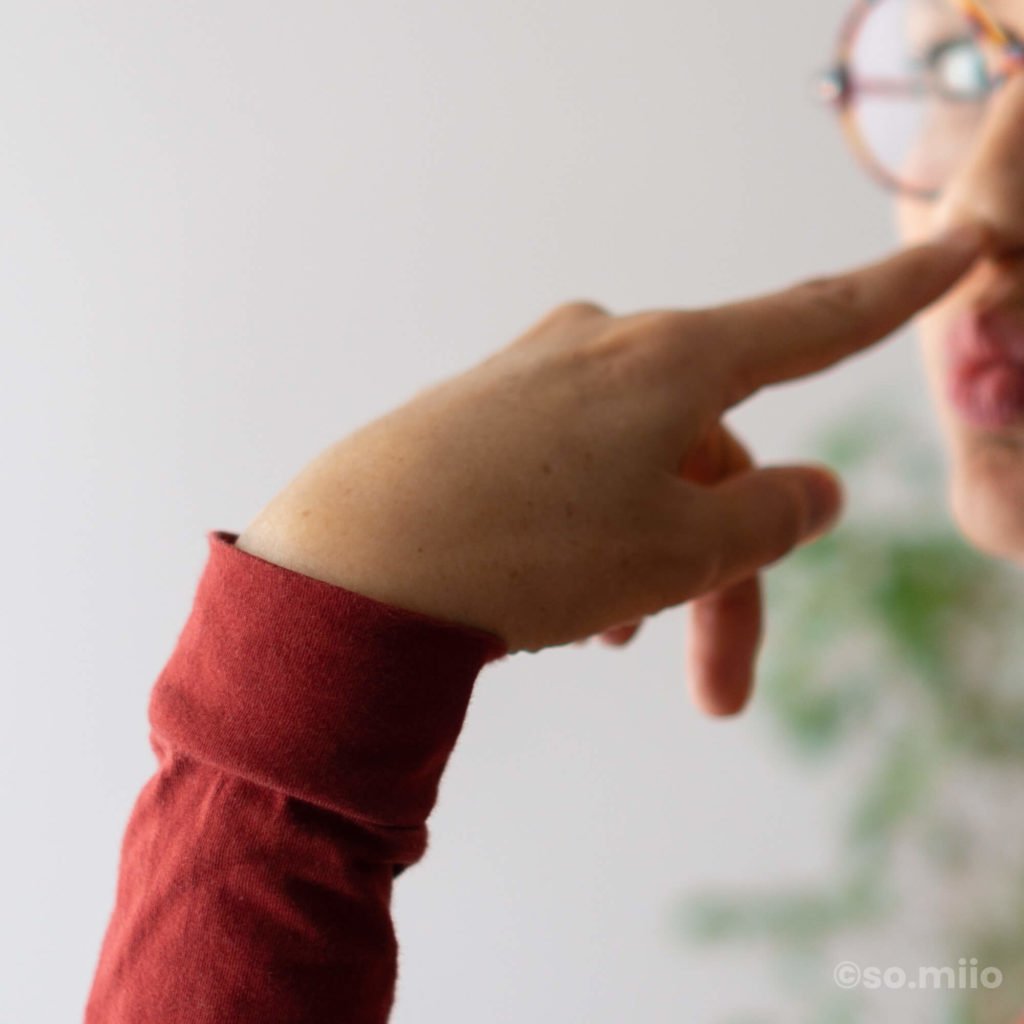 Otherwise, I made the short sleeve cuffs (like on the Cannes t-shirt… well, you have to keep up!) because I can't stand mid-arm seams…
But I actually prefer the naturally long sleeves, without added sleeve bands, of the Brönte top. Natural sleeves, almost organic.
But back to the point, and let's talk size. I sewed it in M and graded it to L at the hips.
Honestly, I didn't quibble with the measurements and yet I find it a bit tight. As for the Bronte tshirt, I blame the jersey (yes again). I've been trying to buy thinner jersey lately but it didn't work for me.
Since I'm a lazy bum, I made the fake button placket by sewing these cute little Un Chat sur Un Fil buttons for decoration.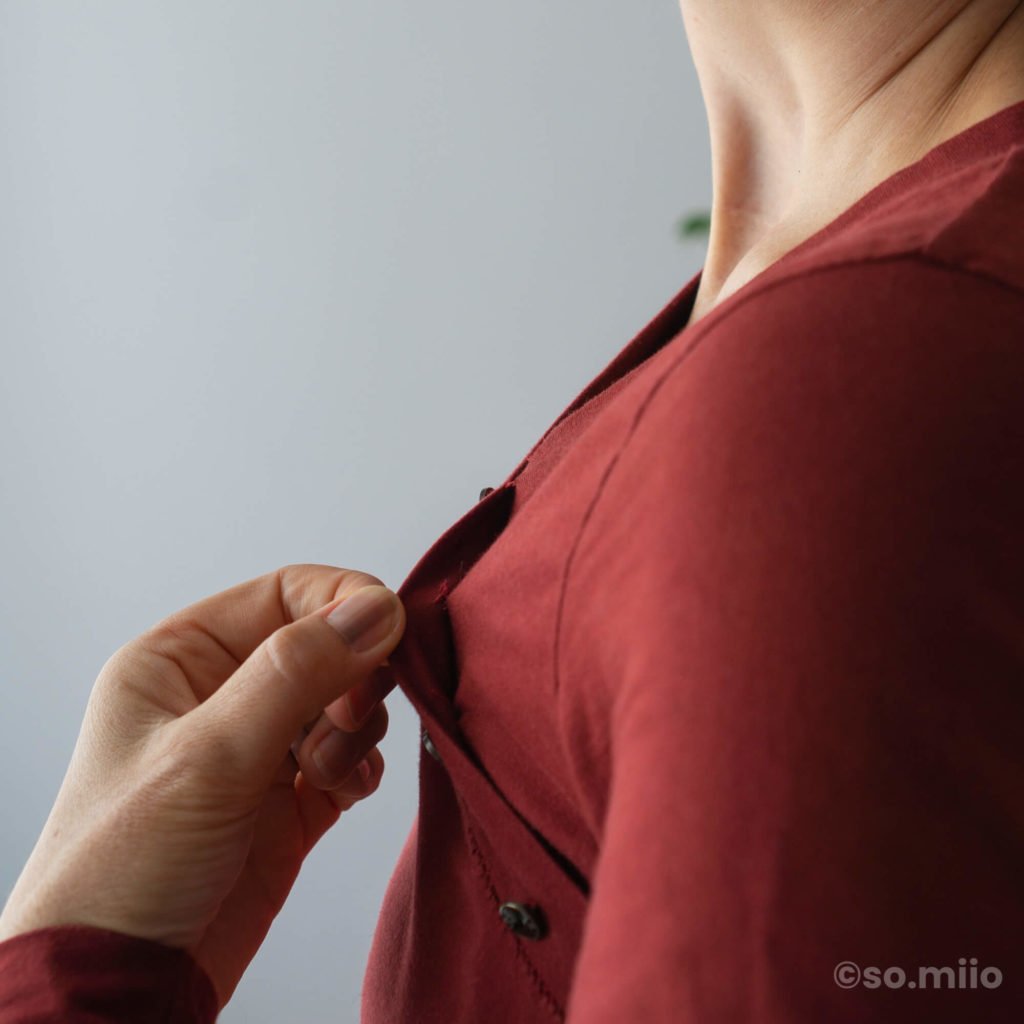 No, it's not cheating. It's an option of the pattern.
Ah.
Finally, I'll let you take a look at the very winter-friendly length. I don't disdain crop tops in the summer, but in the winter (or even this year's fall & spring), they won't go through me.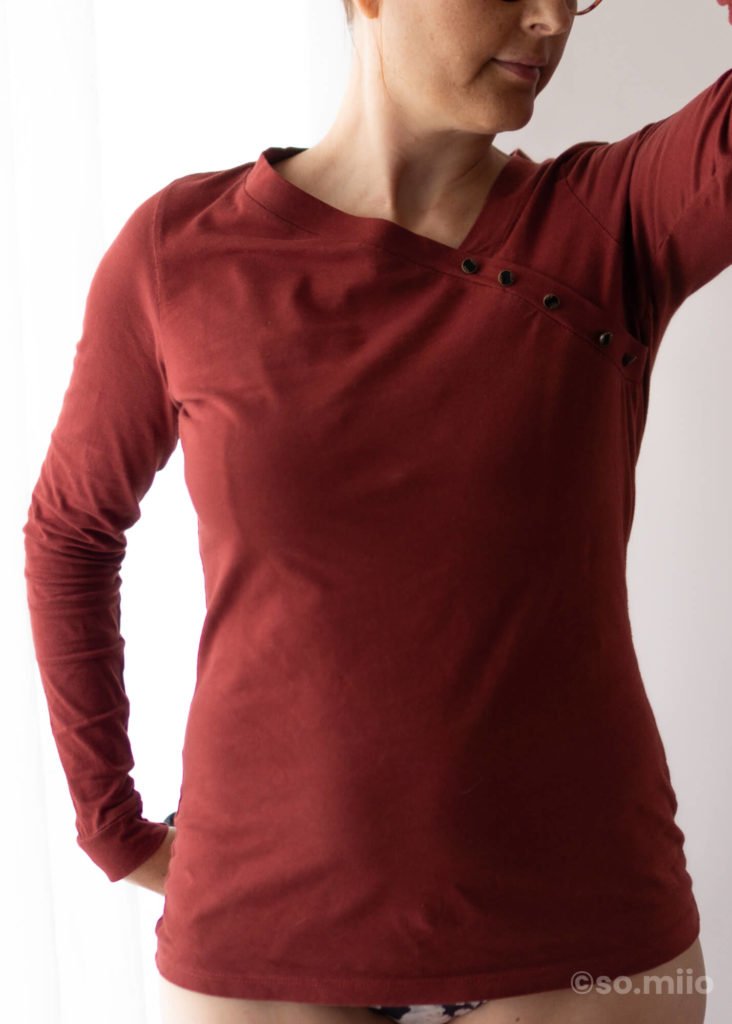 Conclusion
I conclude this article in front of the match of anthology Nadal – Djokovic. Go Nadal!
That's why I would say: pattern 1 – fabric 0.
And it's a shame because I really liked this color.
Another pattern that I will probably repeat next winter in a better quality fabric and good stretch. I highly recommend it if you speak English.
Otherwise, I'm going to take a break from sewing for 2-3 weeks but you can find me on the voyage-voyage (travel) section.
Save on Pinterest